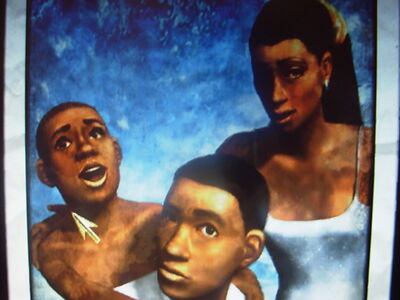 Torque's youngest son. He was born during Torque's incarceration in Eastern Correctional. He was killed by drowning in the bathtub of Torque's apartment; however, his killer depends on the morality of Torque during The Suffering.
He appears as a ghost that haunts Torque in both games. Unlike Cory, his attitude to Torque is more naive and playful, his young age and naivety causing him to believe his father is a good and loving man. As such, he can often be heard defending his father from the harsh criticism of Cory, such as in the freezer conversation in the second game. At the climax of the second game, Cory has to make the decision on whether he wants to throw his brother in the drowning pool, a decision influenced by Torque's morality.

His voice actor for the second game is Kamali Minter. His voice actor for the first game is unknown.